Appclick Linux VPS Hosting is an ideal bridge between shared hosting and dedicated servers. VPS (Virtual private servers) Hosting Plans are designed to suite all your needs. You have the freedom to host unlimited number of domains and you can install or modify server wide applications without the restrictions of the shared web hosting platform.
Each VPS is fully isolated with its own file system, processes, users, applications, and resource allocations.VPS Server provides the unlimited scalability. VPS servers provides you total control over your data.
VPS Hosting Plans
VPS Hosting : Level 1
1.13 GHZ CPU
768 MB RAM
30 GB Disk Space
500 GB Bandwidth
VPS Hosting : Level 2
1.98 GHZ CPU
1344 MB RAM
59 GB Disk Space
1050 GB Bandwidth
VPS Hosting : Level 3
2.68 GHZ CPU
1824 MB RAM
80 GB Disk Space
1425 GB Bandwidth
VPS Hosting : Level 4
3.39 GHZ CPU
2304 MB RAM
102 GB Disk Space
1800 GB Bandwidth
VPS Hosting : Level 5
4.24 GHZ CPU
3468 MB RAM
165 GB Disk Space
2250 GB Bandwidth
VPS Hosting : Level 6
5.09 GHZ CPU
3801 MB RAM
199 GB Disk Space
2700 GB Bandwidth
---
Supporting Features

Flexible and Easy to Use Software
CentOS Linux with Full Root Access (64-bit with 32-bit Compatibility)
Optional cPanel with WHM Control Panel (cPanel Demo | WHM Demo)
Supports: MySQL, PHP, Perl, Python (Django), Ruby (on Rails), FFMpeg
Apache Web Server
---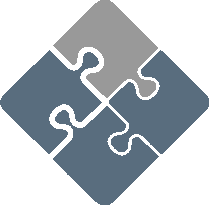 Cutting edge server hardware
Dell PowerEdge Servers
Fully Customized Hardware Specs
Fault Tolerant RAID-10 Disk Array with Enterprise Drives
DDR3 ECC RAM
Dual Nehalem CPUs (16 Hyperthreaded cores)
---

Top of the line network
Gigabit uplink with a guaranteed 20mbit connection
Fully redundant network with no single point of failure
Multiple layers of network security
Multiple bandwidth providers (AboveNet, ATT, Comcast, Global Crossing, NTT)
---

Award winning support
Fully Managed VPS Hosting (with cPanel)
Weekly automated off site backups
24 x 7 Top notch support via Phone, Live Chat, and Ticket System (E-mail)
24 x 7 server monitoring
---
Please Contact Us if you need more helps or information regarding to the VPS Hosting.
All Plan With
---
---
Best Technical Support

Live Chat Support

Support Ticket

Online Tutorials

Video Tutorials

24x7 Support by Phone
Testimonials
---
---

Appclick providing highTech concept of technology and robust security to the achieve global market quick in easy way.
Karubhai Paun