Appclick Dedicated Server is more than just a server, it is a fully managed solution designed to take your business to the next level. A dedicated server is a single web server within a network of computers, dedicated solely to one customer, most often a large business..
Dedicated servers normally come with good customer service from the web hosting company. The host will work with the client to make sure the dedicated server is meeting all of the needs of the client. Another advantage of a dedicated server is that the client can easily create several domains on that server
Linux Dedicated Servers
Dedicated Server : Basic
Processor : Core 2 Quad Q9550 2.83GHz
RAM : 4 GB
HDD: 500 GB
Bandwidth 10 TB
100 MBPS Uplink
Dedicated Server : Standard
Processor : Dual Opteron 285 (4 cores)
RAM : 16 GB
HDD: 500 GB
5000 GB data transfer
100 MBPS Uplink
Dedicated Server : Elite
Processor : 2 x Intel Xeon L5420 CPU (8 Cores)
1 Supermicro SC811T-520 Chassis
Dual Gigabit NICs
RAM : 16 GB
HDD: 2 x 500 GB
10000 GB data transfer
100 MBPS Uplink
Dedicated Server : Pro
Processor : Xeon Quad Core E3-1230
Bandwidth: 10 TB on 100 MBPS
SQL Server: MSSQL 2008 Standard
RAM : 16 GB
HDD: 2 x 500 GB SATA 2
100 MBPS Uplink
OS: Windows 2008/2003
IP Address: 2
---
Supporting Features

Reseller Web Hosting Features
Unlimited Domains, Subdomains, Email Accounts, Databases, FTP Accounts
Easy to Use and Flexible Control Panel (cPanel Demo | WHM Demo)
99.9% Uptime Guarantee
No Contract with a 45 Day Money Back Guarantee
---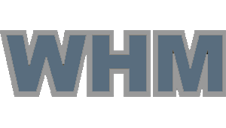 WHM Control Panel Features
Latest WHM Control Panel with Multi-language Availability
Limit packages, specify disk space, bandwidth, email, databases, and other features
Monitor Server Status
Complete Control: Password Modification, DNS, Account Creation
---
CPanel Control Panel Features
Latest cPanel Control Panel
Website Statistics: AWStats, Webalizer, Raw Log Manager, Referrer and Error Logs
Fantastico: Instant Shopping Carts, Blogs, Portals, Forums, Counters, Formmail
Password Protected Directories and Custom Error
---

Programming and Database Features
Unlimited MySQL Databases with phpMyAdmin Access
Programming Language: CGI, Fast CGI, PHP 5, Ruby on Rails, Perl, Python
Programming Modules: Curl, CPAN, GD Library, ImageMagick
System Management: SSH Access and Cron Job Scheduling
---

Email Features
Unlimited POP3 Email Accounts with SMTP
WebMail Access: Horde, SquirrelMail, RoundCube
Receive your email to your phone via IMAP Support
Unlimited Autoresponders, Mail Forwards, Email Aliases, Mail
Prevent spam with SpamAssassin
---

Award Winning Support
Gigabit Uplink with a Guaranteed 20mbit connection
Fully Redundant Network with NO Single Point of Failure
Multiple Layers of Network Security
Multiple Bandwidth Providers (AboveNet, ATT, Comcast, Global Crossing, NTT)
---

Top of the line network
Gigabit uplink with a guaranteed 20mbit connection
Fully redundant network with no single point of failure
Multiple layers of network security
---

Free With Each Reseller Web Hosting Plan
Free WHMCS or WHM AutoPilot Client Management / Billing software
Create SiteBuilder Accounts for Your Customers
Free Enom Domain Name Reseller Account
Free Website Transfers for up to 30 websites
---
Please Contact Us if you need more helps or information regarding to the Dedicated Server.
All Plan With
---
---
Best Technical Support

Live Chat Support

Support Ticket

Online Tutorials

Video Tutorials

24x7 Support by Phone
Testimonials
---
---

Appclick is best company to provide security to the data which is important to generate our business insight and also provide better support at all time.
Vimal Gohel